From 16 to 20 February 2020, Adexpo will once again attend the Euroshop in Dusseldorf, the largest retail exhibition in Europe.
Adexpo is innovative and likes to do things differently. This year is no exception!
A fresh view
We asked more than 30 students of the (All-round) Stand and Decor Builder course from Nimeto Utrecht to create a stand design with a fresh view.
All the students visited Adexpo in Roosendaal where they were briefed about the goals of the stand:
Adexpo as a trendsetter in design furniture; presentation of the new collection!
Meeting the Dutch and German team; feel free to visit the stand!
Generating more brand awareness in the world of Exhibitions & Events
Adexpo's international character; more than 700 shows per year in Northwest Europe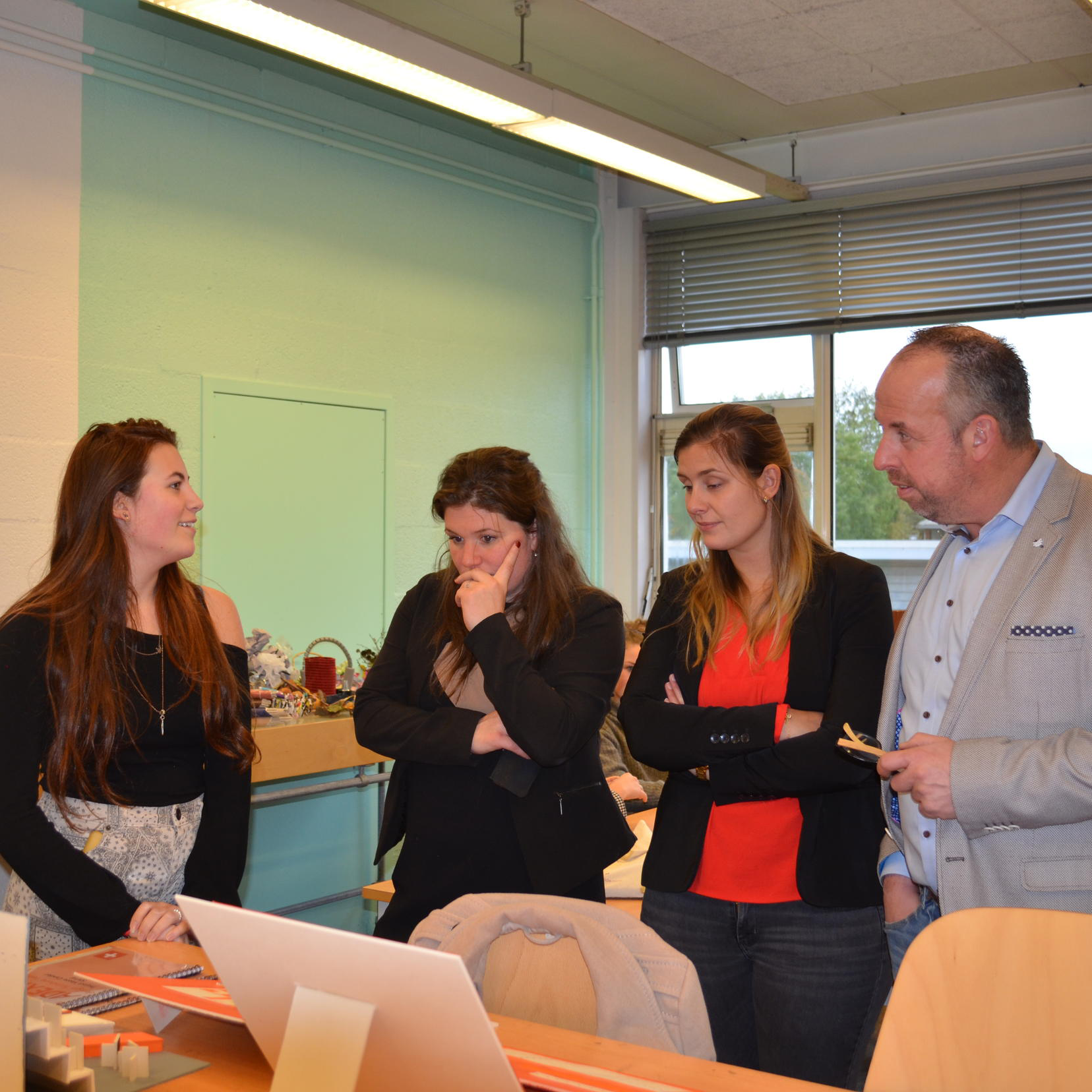 Creative and functional
With this information, the students were allowed to unleash their creativity. Under the professional supervision of Suzanne Morsch, the students designed the stand for Adexpo at the Euroshop.
This resulted in many very creative and functional designs which were presented and explained to André van Bezooijen (owner) and Tessie Korsmit (Sales & Marketing Manager) in November.
A beautiful design
Veere Candel, first-year student at Nimeto Utrecht, made a beautiful design and scale model. In doing so, she has ensured that Adexpo's core business, the rental of designer furniture supplied throughout Western Europe, came into focus. Furthermore, she used the space and light in a professional way.
Her design will therefore be the basis for our stand at the Euroshop 2020!
Curious?
You're very welcome to visit our stand in February.