Vitafoods Europe is a trade fair for the nutraceutical industry. It is an added category in the overlapping field of medicine and nutrition. These disciplines were approached separately for a very long time and since the 1990s a new term due to scientific interest in the medicinal use of food.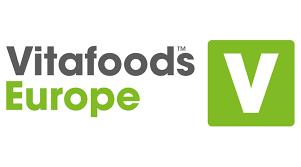 In 1997, Vitafoods was launched to adequately meet the emerging demand of Nutraceutical industry. Founder and CEO Nick Hawker believed there was a need for a dedicated trade show and conference to fill the gap in the market. Initially, people wondered if it would be a success with only 100 exhibitors and 1,200 visitors in 2,500 M2 of floor space. However, it did become a great success: in 2019, for example, there were more than 1,250 exhibitors in 23,000 M2 of exhibition space and more than 25,000 visitors from 110 countries at the exhibition venue.
The annual event is where the global nutraceutical supply chain comes together to do business. A source of leading suppliers of nutritional supplements, functional foods, beverages and high quality service and equipment providers from the four major sectors of the industry. Meet and learn from each other by discussing and reviewing key market trends, regulations, packaging and labeling at Vitafoods Europe.
The event is not open to the general public, only to nutraceutical industry professionals, including; manufacturers, distributors, buyers, wholesalers, suppliers, importers and exporters, industry research and development, food technologists, procurement specialists, branding and marketing, scientists and retailers. All working in the following sectors: food supplements, functional food and beverages, general food and beverages, pharmaceuticals, natural and herbal medicine, ingredients and raw materials.
Vitafoods takes place annually at Palexpo Geneva in Switzerland. Located in the heart of Europe, Palexpo is an international exhibition and convention centre close to Geneva airport. The fair is organized by Informa Markets Limited.
Check the Adexpo exhibition calendar for all exhibitions where we are guaranteed to deliver.
Is your event not listed? Contact us for a tailor-made offer!
Adexpo delivers to Vitafoods Europe in Switzerland on fixed agreed delivery days. During the construction of the fair, Adexpo takes care of the delivery according to the floor plan or drawing. Together with the stand builders, we ensure that the exhibitors can focus on the fair without any worries. In recent years we have furnished complete stands with a wide variety of furniture. This includes conference tables such as the 2-MEET YOU series. If you want to seat many people at one table, no problem. Table Arki is available in 240 or 300 cm length so you can easily create 6-10 seats for your meeting. Need a matching chair? How about the FARO Dark gray – white? An ideal chair for your booth because it has a good firm seat and because of its upholstered seat it has a luxurious look. Did you know that chair FARO is stackable? If you do not want empty chairs at your table, you can easily store the chairs behind the scenes.
Are you looking for a complete stand design for the Vitafoods Europe fair? Ask here for a non binding offer, contact us directly by phone +31165-573939 or e-mail your request to info@adexpo.nl. The Adexpo team will gladly help you out!