KRAGELUND
Since 1978, Kragelund has been the supplier of commercial upholstered furniture based on the proud Danish tradition of furniture design and craftsmanship.
Kragelund's mission is to deliver high quality at the right price. The correct price means that the perceived value of the product must be higher than the requested price.
As part of a large furniture group with its own production facilities in different parts of the world, the Kragelund company is continuously able to optimize the production processes and the purchase of materials.
At KRAGELUND, aesthetics, comfort and durability go hand in hand when designing a product. By using HR foam in all KRAGELUND chairs, in combination with different types of fibers, pocket springs or foam / springs and finger-jointed solid wood frames, they create the quality and comfort that lasts. A team of internal and external designers develop collections that fit the Scandinavian origin but are also trend sensitive.
For more information about KRAGELUND, have a look at their website:www.kragelund-furniture.dk
Since 2019, ADEXPO has purchased 2 product groups from the supplier KRAGELUND. These are the SVEG and ARE series.
SVEG
The SVEG series consists of an easy-chair, a 2-seat-sofa and a 3-seat-sofa. The SVEG series is available in a sand grey fabric with a dark wooden base of 4 legs. The fabric used for the armchair, the 2-seater and the 3-seater of the SVEG series is the fabric TORRO (made of 100% polyester), with color number 244 (dark sand).
ARE
The ARE armchair, designed by Olivier and Lucas WeissKrogh for Kragelund, is an elegant armchair. This ARE armchair is available in a granite grey fabric. The base consists of 4 wooden legs. The fabric used for the ARE armchair is the fabric TWIST (made of 100% polyester), with color number 565 (granite). Due to the round shape, this armchair may and can be seen from all sides. Rent this comfortable eye-catcher at Adexpo.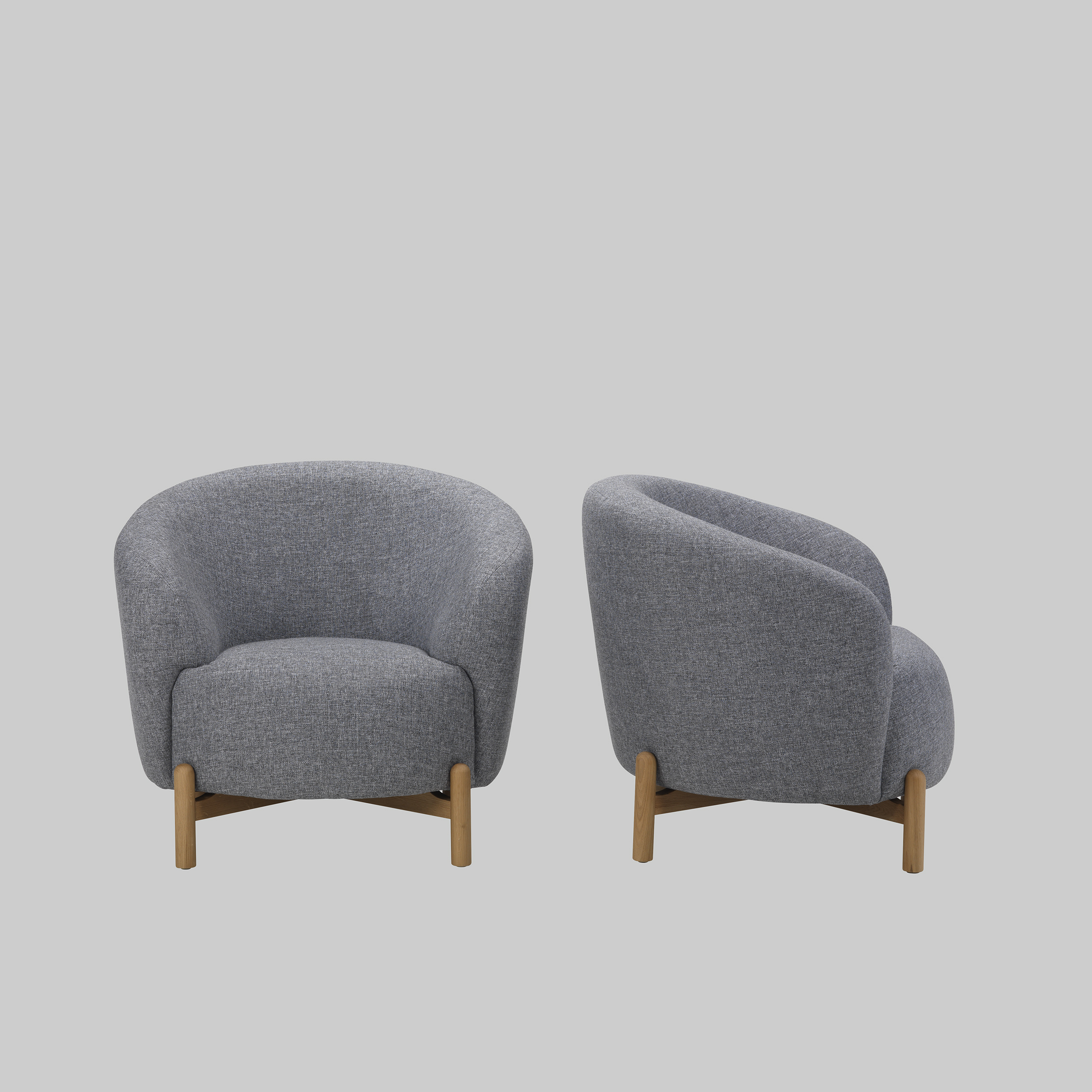 Curious about our other brands? Check out our overview!
Would you prefer to request a quotation right away? Click here, call us on +31(0)165 57 39 39 or send an email to info@adexpo.co.uk