RAI Amsterdam has a rich history. What began in 1893 as an association for the bicycle industry has, in just over a century, grown into a leading international exhibition and conference organization. Many valuable meetings have taken place, often with prominent figures. For example, at a public meeting in 1968, Martin Luther King addressed hundreds of people about change. During AIDS2018, Bill Clinton and Prince Harry, among others, addressed attendees about the impact of the global epidemic.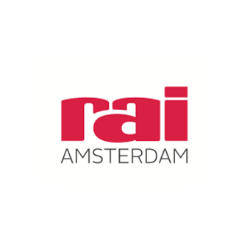 Major bands and artists also took the stage, including Frank Sinatra, Ike & Tina Turner and U2. At events like these, knowledge was shared, people were inspired and/or got moving. Something the RAI has gained enormous experience in over the years. Bringing people together, connecting them and inspiring them by organizing and facilitating valuable meetings. They do this from their multifunctional exhibition and conference centre at Europaplein in Amsterdam. Here they offer over 110,000m2 of rentable space, divided into 12 multifunctional halls and various large and small halls and lounges. They advise event organizers and facilitate them from A to Z in successfully organizing their event. The RAI's own public and professional events also take place here. They welcome an average of 1.5 million visitors to the RAI each year, during RAI-filled exhibitions and conferences for 50,000 people or meetings for 10 people. Whatever the format, they take care of every event down to the last detail.
Check the Adexpo exhibition calendar for all exhibitions in RAI Amsterdam where we are guaranteed to deliver.
Is your event not listed? Contact us for a tailor-made offer!
Do you need furniture for your booth, conference or event in the RAI Amsterdam? Would you like to rent chairs or tables for the PLMA, Provada or IBC? Then Adexpo is the right partner for you! We arrange your furniture in the RAI Amsterdam. From a lounge sofa to a locker cabinet. Should you want to use designer furniture such as Scandinavian HAY, Adexpo offers a huge selection. You can rent HAY chairs, bar stools, lounge furniture, couches and tables for your event at RAI Amsterdam at Adexpo. If you are thinking about sustainable design; Adexpo can help you with that too. Armchairs, chairs and bar stools with sustainable PET Felt technology from De Vorm.
Hygiene and safety are paramount. Clean hands for visitors and yourself. Rent a disinfection column in the RAI. Would you like to organize a congress or meeting with hundreds of executive chairs, office chairs, conference chairs or bar stools? We can deliver it to the RAI in Amsterdam. A chair cannot exist without a table. Infinite combinations in which we can advise you. Adexpo likes to rent out its furniture at exhibitions in the RAI. This is also because we are proud preferred supplier of the RAI Amsterdam. The pleasant cooperation, good communication, short lines and clear agreements between the RAI and Adexpo make it a pleasant work process, also for you as a customer.
January 2021: Official Preferred Supplier of RAI AMSTERDAM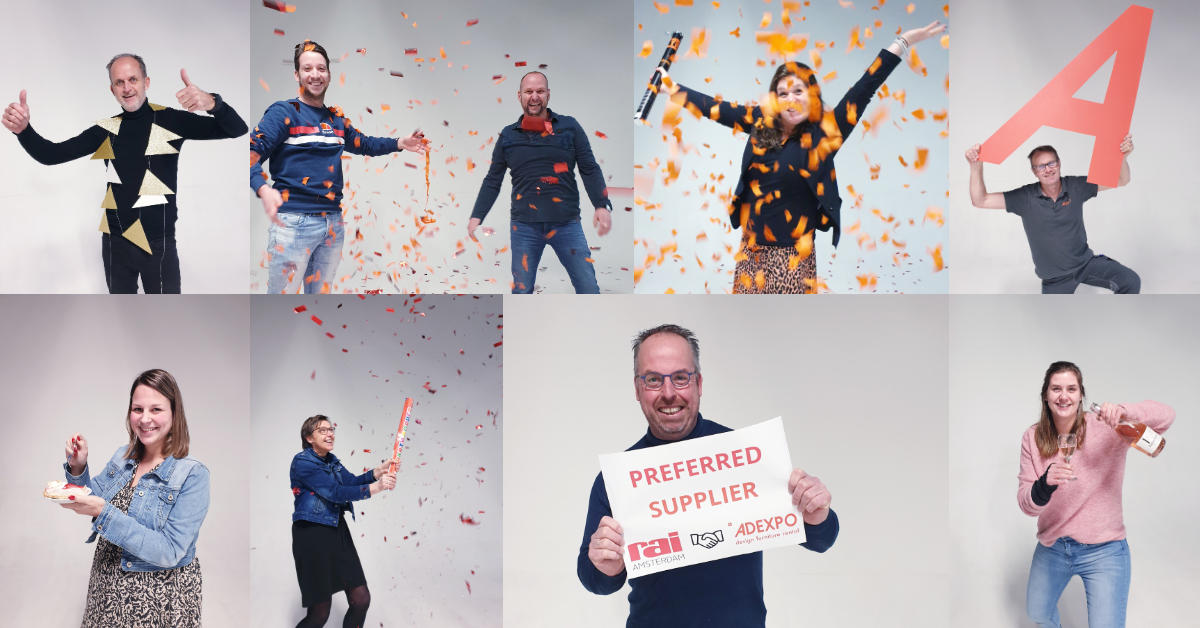 Be inspired on our website or contact us. We can advise you on setting up your booth in the RAI Amsterdam. Of course, we are also happy to make you a non- binding offer.
Curious about other locations where we regularly supply rental furniture in the Netherlands? Check out some other exhibition locations in the Netherlands! Missing a location? No worries! We do not have all locations described on our website. Please contact us by email info@adexpo.nl or by phone +31165 57 39 39 to receive a customized quote.